Good morning, Toon Army. Hypothetical question: If the Magpies win on Saturday, will you believe in Alan Pardew? If not, how many wins in a row would it take? 3? 5? 10? Something to ponder as you go through the links today.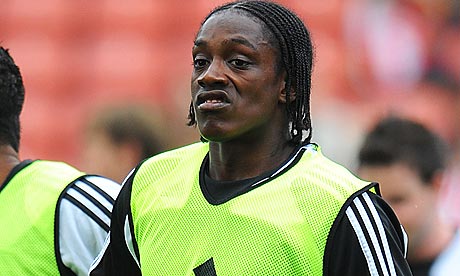 Could this man be the difference maker on Saturday?
Photograph: Joe Giddens/Empics Sport

Qatari investors are rumored
to be eying a buyout of Newcastle United. Look, I'm not a big Mike Ashley fan and I would love to see a new owner, but this is a step in the wrong direction. I can't believe I'm saying this, but: Don't sell, Mike Ashley. (MirrorFootball)
Leicester boss Chris
Powell is more than likely not joining
Alan Pardew's staff. (Mark Douglas, The Journal)
Alan
Pardew had several things to say
to the Toon Army, chief among them being that he wants to beat Birmingham. Well, that's a relief. (Lee Ryder, The Chronicle)
In order to prepare for Andy Carroll, Birmingham defender Roger
Johnson says
he has been "smashing into" 6'8" teammate Nikola Zigic in practice. (MirrorFootball)
Toonsy of nufcblog.org
advocates for a starting spot for Nile Ranger. He reasons that since Birmingham will be strong in their aerial defense, a striker with pace will add another dimension to the attack. I agree.
Sunderland striker Darren
Bent, who once played for Alan Pardew, had some respectful words
for the new Toon manager. (Mark Douglas, The Journal)
Alan
Shearer is in talks
with Blackburn to take over the coaching vacancy caused by Sam Allardyce's sacking. (David Anderson and Alan Nixon, MirrorFootball)