Good morning, Toon Army. It's been a slow news week, which is certainly a welcome change from last week.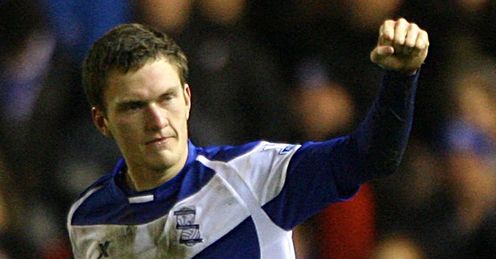 Craig Gardner celebrates a goal against Tottenham Hotspur on December 4. Birmingham City scores an average of one goal per game, so I suppose you've got to fist pump when you can.
Photo credit unknown

Alan
Pardew wants to give
his young players a chance to earn a spot with the top squad. (Lee Ryder, The Chronicle) Nile
Ranger, in particular, is eying
Shola Ameobi's striker spot. (Lee Ryder, The Chronicle)
Alan
Pardew is hopeful
of recruiting Chris Powell to his coaching staff. (Mark Douglas, The Journal)
In transfer rumor news, the Toon are connected with
Southampton defender Jose Fonte
(Andrew Dillon, The Sun) and Steven
Taylor says
he wants to stay. (Steve Brenner, The Sun) There's no way to know this for sure, but this seems like an either/or proposition.
Lee Ryder
thinks Joey Barton is consistently treated unfairly by the FA.